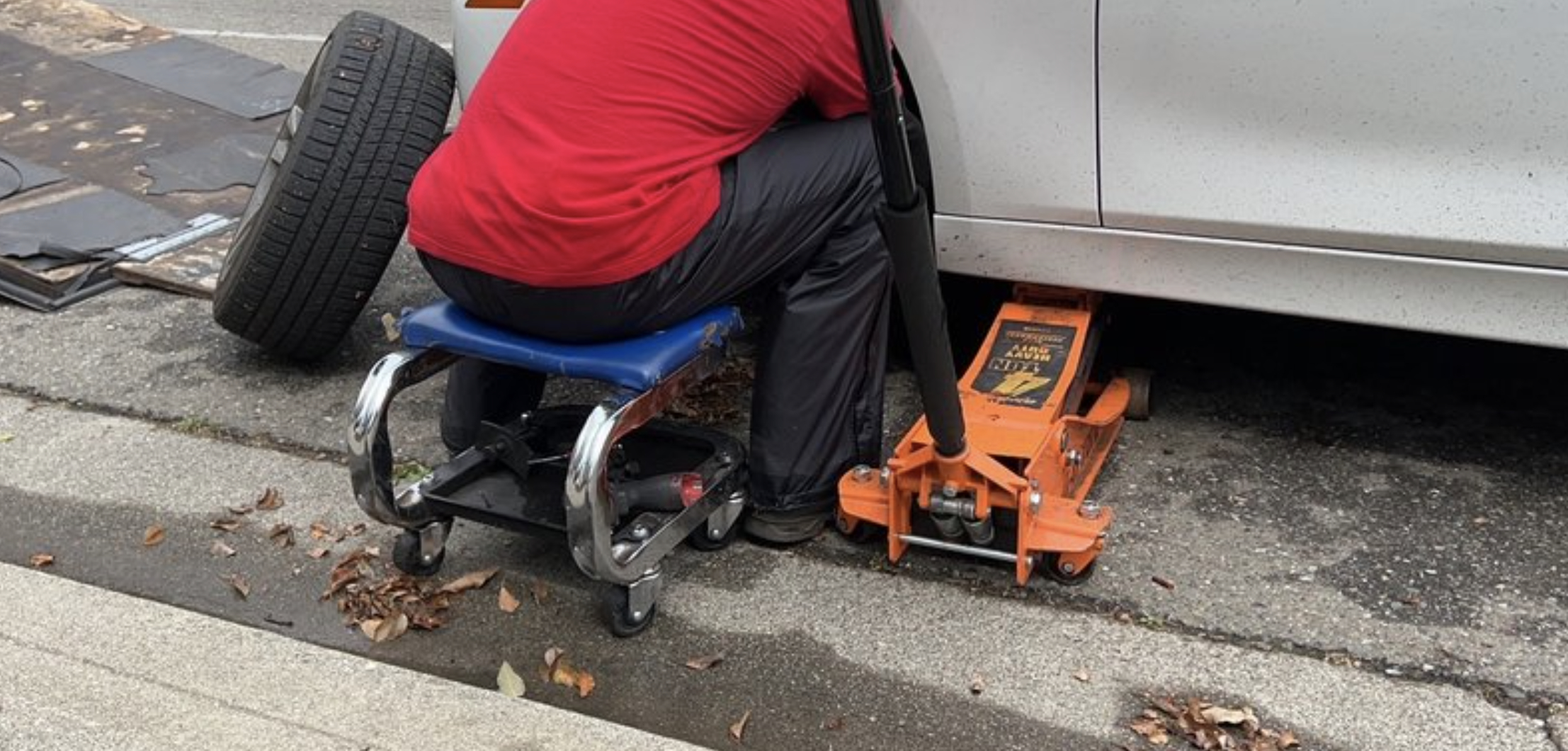 Lincoln Mobile Mechanic offers top-notch vehicle repair services at your location. Our technicians are knowledgeable and equipped with the latest technology, able to diagnose and repair a variety of vehicles including cars, trucks, SUVs, motorcycles and more. Our services are fast, reliable and affordable with a focus on delivering high-quality results.
In case of emergencies, we provide 24/7 assistance to relieve the stress of a vehicle breakdown. Our technicians will arrive promptly to your location, whether it be on the side of the road or at home, to get you back on the road as soon as possible.
Lincoln Mobile Mechanic not only provides on-site repairs but also offers preventive maintenance services like oil changes and coolant flushes to keep your vehicle in top shape and prevent expensive breakdowns. Our technicians will clearly explain the problem to you and provide a detailed cost estimate before starting any work. At our company, we value transparency and honesty in our dealings with customers and are fully committed to standing behind the quality of our work with an unwavering pledge to ensure complete customer satisfaction.
For a trustworthy, convenient, and cost-effective mobile mechanic service in Lincoln, choose Lincoln Mobile Mechanic. Reach out to us today at (402) 809-4982, for all your vehicle repair and maintenance requirements.
Our Mission
The mission of Lincoln Mobile Mechanic is to provide exceptional on-site repair and maintenance services for multiple types of vehicles. We aim to deliver reliable, efficient and cost-effective services, always with honesty and transparency towards our customers.
Our objective is to make the repair process stress-free and straightforward for our customers, while keeping their vehicles in the best possible condition. At our company, customer satisfaction is of utmost importance, and we fully support the quality of our work with an ironclad 100% satisfaction pledge to ensure that our customers are completely satisfied with our services. Our team of talented technicians and state-of-the-art diagnostic tools allow us to efficiently get you back on the road safely.
Our Vision
The vision of Lincoln Mobile Mechanic is to be the leading provider of on-site vehicle repair and maintenance services in Lincoln and its surroundings. Our goal is to revolutionize the auto repair industry by offering quick, reliable, and convenient services to our clients.
At Lincoln Mobile Mechanic, we offer vehicle repair and maintenance services to all, no matter their location. We are dedicated to maintaining a cutting-edge position in the industry through constant investment in advanced technologies and training for our technicians. Our ultimate aim is to create a world where vehicle breakdowns are no longer a source of stress and inconvenience, but a seamless and effortless process.
Our History
Lincoln Mobile Mechanic has a rich history deeply ingrained in the Lancaster County community. We started as a small team of mechanics with limited tools, offering on-site repairs to local residents. Our commitment to delivering exceptional and convenient services soon earned us a reputation for excellence. As our business grew, so did our team, and we quickly became the go-to choice for vehicle repair and maintenance in the area.
Our company was founded on the principle of building strong relationships with our clients. In the early days, we often made repairs at our customers' homes, which helped us to establish a strong connection with the community. This personal touch has always been a key element of our services and distinguishes us from other auto repair shops.
Today, we are proud to be a leading provider of mobile mechanic services in Lincoln, serving clients throughout Lancaster County and beyond. Despite changes and growth over the years, our commitment to delivering outstanding and convenient services remains steadfast. Equipped with state-of-the-art diagnostic tools, experienced technicians, and 24/7 availability, we are always ready to keep your vehicle running at its best.
About The Team
At Lincoln Mobile Mechanic, our team comprises the best and most skilled professionals in the auto repair industry. From the welcoming staff answering calls to the highly trained mechanics with extensive automotive knowledge, we have everything you need. Our team is dedicated to providing exceptional customer service and delivering an outstanding repair experience for you.
At Lincoln Mobile Mechanic, our technicians are the key to our success. Our team of highly trained and experienced mechanics, equipped with state-of-the-art diagnostic tools, is capable of efficiently and effectively carrying out repairs on all types of vehicles, ensuring that your vehicle is restored to optimal condition with precision and care. Our mechanics take pride in their work and are committed to providing exceptional customer service and delivering top-notch results.
At Lincoln Mobile Mechanic, our in-depth knowledge of Lancaster County provides us with an edge in emergency situations. Our team's extensive familiarity with the region enables us to quickly and effectively respond to any unexpected vehicle problems. With us, you'll never be kept waiting for long.
Lincoln Mobile Mechanic: (402) 809-4982.